Researching the politics of development
Blog

What do we wish for women worldwide?
It's International Women's Day 2017 and we're marking it with the wishes of 12 researchers from our global network of experts. Some common themes emerge, particularly the wish that women will have more political power and that they will be recognised and rewarded for both paid and unpaid work…
---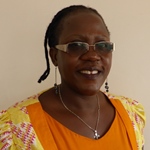 "My wish for women in Uganda is to push on and understand that some of the backlash in family, community, workplace and public politics is a sign of patriarchal norms under relative stress. Push on, validate and celebrate womanhood and ​femininity as opposed to feeling sorry. The young generation has the duty to push the gains made to the next transformatory level."
Dr Josephine Ahikire is an Associate Professor in the School of Women and Gender Studies, Makerere University and Executive Chair of the Centre for Basic Research in Kampala.

---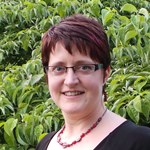 "I wish that women had a meaningful place at the negotiating table, so that they could advocate for their own rights and those of their children, families and communities."
Jennie E. Burnet is an Associate Professor of Anthropology at the University of Louisville in the United States.
---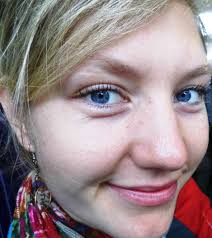 "I wish that women and young girls living in slum settlements across the world have security. By this I mean personal safety and freedom, housing and land tenure, access to basic services, food, health and livelihoods."
Sally Cawood is a PhD candidate at the Global Development Institute, University of Manchester.
---
"Egalitarian social change happens when people resist inequalities, and build more inclusive spaces in their own homes, workplaces and communities. So today, rather than adding to a wish list, I'll be acting on it: redoubling my efforts to support younger scholars; inviting the participation of historically marginalised voices; and decolonising my teaching."
Alice Evans is a Lecturer in Human Geography at the University of Cambridge and is a researcher on gender for ESID.
---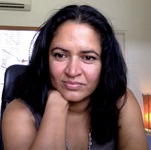 "I wish that so many women didn't have to juggle paid work, childcare, cooking, cleaning, caring for the sick and elderly, and collecting water and fuel on their own, without recognition of their hard work or the support of men and public services. And I wish we had 182.5 International Women's Days each year, instead of 1."
Naomi Hossain is a Research Fellow at the Institute of Development Studies and a researcher on education for ESID.
---
"I wish our work environments had more appreciation for women who strive to be successful in both their personal and professional lives, rather than forcing them to choose one over the other."
Sabyasachi Kar is Associate Professor at the Institute of Economic Growth, University of Delhi, India, and Honorary Visiting Fellow at the University of Manchester.
---
"I wish that there were more women in leadership positions around the world, from grassroots community organisers to entrepreneurs to heads of state, that these women would be judged solely by their accomplishments and their values, and that they never have to apologise for having either strong opinions or strong emotions."
Heather Marquette is a Reader in Development Politics at the University of Birmingham, Director of Research, Developmental Leadership Program (DLP) and Academic Director, GSDRC.
---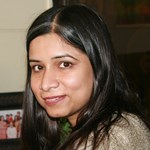 "My wish is for feminists to have a very strong voice in politics, so gender issues cannot be side-lined and equity gains cannot be reversed."
Sohela Nazneen is a Research Fellow in Gender and Sexuality at the Institute of Development Studies, and a Lead Researcher at the Center for Gender and Social Transformation at BRAC Institute of Governance and Development Institute, Bangladesh. Sohela is leading on ESID's gender research.
---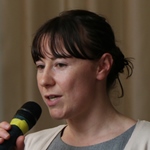 "I wish that women were recognised and valued for all their paid and unpaid work, and that each one of us will #BeBoldForChange in order to create the shifts needed to transform gender relations and achieve equality for women everywhere."
Kate Pruce is a PhD candidate at the Global Development Institute (GDI), the University of Manchester, and a researcher with ESID. She is also a member and is on the Policy Committee of the Women's Equality Party.
---
"My wish for IWD is that women around the world will continue to win battles for gender equality in the household, the workplace, the community and the political spheres and will keep on inspiring each other and the world with their achievements."
Eleni Sifaki is a Research Associate with ESID currently focusing on gender research.
---
"I think that my one wish for women 'round the world would be: equal access to, and participation in, political decision-making."
Georgina Waylen is a Professor of Politics at the University of Manchester. She is co-director of the Feminism and Institutionalism International Network (FIIN) and a member of the Academy of Social Sciences. She is currently the PI for a five-year European Research Council Advanced Grant, 'Understanding Institutional Change: A Gender Perspective'.
---
"I wish that women enjoyed greater political power – in public office, business, academia, etc. – to the point that we can finally move beyond the need to congratulate ourselves about having female leadership figures."
Pablo Yanguas is a Research Fellow at ESID specialising in public sector reform.
---
Find out more about our Gender and the Political Settlement research programme, led by Professor Sohela Nazneen.