Researching the politics of development
Health

Health is one of several policy areas where we can see how a country's political context (its "political settlement") shapes its capacity and commitment to development.
We've looked specifically at maternal mortality, since progress towards achieving targeted reductions has been highly uneven across different country contexts.
Our comparative analysis of maternal mortality reduction across Ghana, Uganda, Bangladesh and Rwanda points to what drives the policy, funding and governance arrangements that result in better outcomes.
Key findings
The nature of a country's political settlement influences progress on maternal health, but not in a straightforward way. That is because the political settlement also interacts with domestic actors (for example, civil society), as well as international actors (such as the global partnership around maternal health).
This combination of forces will manifest itself in three key areas: policy design and choice; funding levels; and whether governance arrangements are effective. Understanding the political settlement helps to identify the distinctive constraints and opportunities in each setting.
External actors should therefore aim to work with the context that already exists.
In the case of dominant developmental settlements, that could mean providing broad support in the form or resources and technical assistance to public health systems.
In the other settlement types, it may be better to focus on narrower issue-areas or at sub-national levels, leveraging state, NGO and private actors to build channels or pockets of effectiveness in or around otherwise poorly performing administrations.
Case study: Health and the Three Cs
Context
Rwanda's dominant developmental political settlement has provided the context for strong, top-down governance of the health sector, helping Rwanda achieve the MDG5 target of reducing maternal mortality by more than 75%. Ghana's competitive clientelist settlement, by contrast, has focused on short-term populist measures instead of effective resource allocation and performance of health staff. It missed MDG5 by a considerable margin.
Capacity
Strong, top-down governance helped Rwanda build state capacity around maternal health, for example building local antenatal wards and converting traditional birth attendants into trained midwives. In weak-dominant Uganda, by contrast, politicised decentralisation sometimes drove the creation of poorly resourced health districts with inexperienced administrators and inadequate staff.
Coalitions
Competitive clientelist Bangladesh also suffers from weak state capacity, yet here non-state, private and some public actors have been able to drive improvements in family planning and private healthcare that have helped the country almost meet MDG5. Even in weak dominant Uganda and competitive clientelist Ghana, coalitions of local notables, public and non-state actors can sometimes deliver health improvements that buck the national trend.
Key researchers
Dr Tim Kelsall
Research Director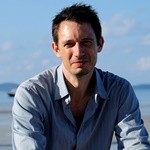 Tim Kelsall is a Research Fellow at the Overseas Development Institute (ODI), London. He is the Cambodia research team leader for ESID, working on growth, health, and education projects.
Dr Benjamin Chemouni
Researcher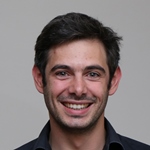 Benjamin Chemouni is an Assistant Professor at Université Catholique de Louvain, a Leverhulme early career fellow at the University of Cambridge and a researcher for ESID in Rwanda.
Dr Tom Lavers
Researcher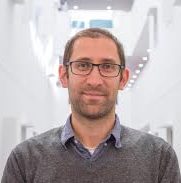 Tom Lavers is a a lecturer in Politics, Governance & Management at the Global Development Institute, University of Manchester and lead researcher for the ESID project The political economy of social protection expansion in Africa.
Dr Badru Bukenya
Researcher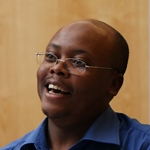 Badru Bukenya is a lecturer in the Department of Social Work and Social Administration at Makerere University Kampala, Uganda and a Research Associate at ESID.