Researching the politics of development
Blog

APSA2016: Building bridges between ESID and PoliSci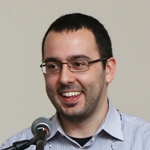 Pablo Yanguas
19 August 2016


In two weeks I will be storming Philly's city centre as part of the ESID contingent attending the annual meeting of the American Political Science Association. We are finally taking our framework and findings across the pond to have a proper conversation with leading lights of American political science, and in particular comparative politics. Our panel session includes such heavyweights as Atul Kohli, Jennifer Widner, and my own PhD advisor, Nicolas van de Walle (the links are for those poor souls who don't know these scholars already). On our side we will have Kunal Sen, Sohela Nazneen, and Abdul-Gafaru Abdulai.
The topic for the day is "Beyond the 'new' new institutionalism: debating the politics of development", which fits quite nicely under APSA's theme for this year of "Great transformations: political science and the big questions of our time". ESID is definitely fond of big questions, and it does not get any bigger than that.
I have been asked to serve as a translator or pontifex of sorts for that panel, albeit briefly. Because of my fixation with blurred disciplinary boundaries and academic amnesia, I have the task of briefly articulating the potential bridges between ESID's core framework of "adapted political settlements" and more mainstream debates within American PoliSci. Seeing as I have already thought about this a couple times already, it seemed like a natural fit.
Spoiler alert, I will focus on the following three linkages:
The politics of public goods
Regimes and their effects
Determinants of state capacity

Whoever wants to learn what I actually mean by that will have to join us in Philly on September 1st at 4pm.