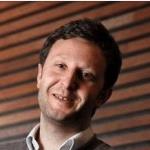 Role
Antonio is a lecturer in Development Economics at the University of Manchester and a researcher with ESID.
Research
His research interests are state capacity, governance and inequality. Within ESID his focus is on measuring state capacity and on governance as a global development goal.
ESID publications
Ricciuti, R., Savoia, A., and K. Sen. (2016). 'How do political institutions affect fiscal capacity? Explaining taxation in developing economies'. ESID Working Paper No. 59. Manchester.
Hulme D., Savoia A. and Sen, K. (2014). 'Governance as a Global Development Goal? Setting, measurement and monitoring the Post-2015 Development Agenda'. ESID Working Paper No. 32. Manchester, UK.
Savoia, A. and Sen, K. (2012). 'Measurement and evolution of state capacity: exploring a lesser known aspect of state governance'. ESID Working Paper No. 10. Manchester, UK.
Other recent publications
Savoia, A. and Sen, K. (Forthcoming, 2014). 'Measurement, Evolution, Determinants and Consequences of State Capacity: A Review of recent Research. Journal of Economic Surveys.
Amendola, A., Easaw, J. and Savoia, A. (2013). 'Inequality in Developing Economies: the Role of Institutional Development.' Public Choice 155, no. 1-2(2013): 43-60.
Savoia, A., Easaw, J. and McKay, A. (2010). 'Inequality, Democracy, and Institutions: A Critical Review of Recent Research.' World Development 38(2): 142-154.
Further information
View Dr Antonio Savoia's staff profile.