Researching the politics of development
Blog

The politics of learning reforms: how can governments be held to account?
In the first of two blogs, we outline the findings from ESID's research on the polities of learning reforms
The world has seen an impressive gain in enrolment and access to basic education over the last 50 years. At the same time, however, there has not been a similar increase in the quality of learning outcomes. More children than ever are enrolled in education or have the opportunity to be, but the quality of education they receive, gauged in terms of test scores, for example, has not improved across the board.
In ESID research, we have looked to explore this contrast in the light of political settlements: understanding how and why different types of political settlement create different educational outcomes. In this series of two blogs, we give an overview of the subject, then look more closely at case studies of education reform in South Africa and Kenya.
Increasing access to education receives more attention than improving outcomes
Developing countries have been more successful at widening access to education than raising learning outcomes partly because it is harder to build political support for learning reforms than for widening access. But is this inevitable?
ESID researchers have recently published two books around this subject, featuring insights from activists, policymakers, practitioners and researchers, focusing on different national and regional experiences with the politics of learning reforms, with lessons about how to hold governments to account for raising learning standards.
Our work came out of the growing recognition that politics matters in achieving social change. However, relatively little has been written in a systematic way about the politics of education and how people experience it.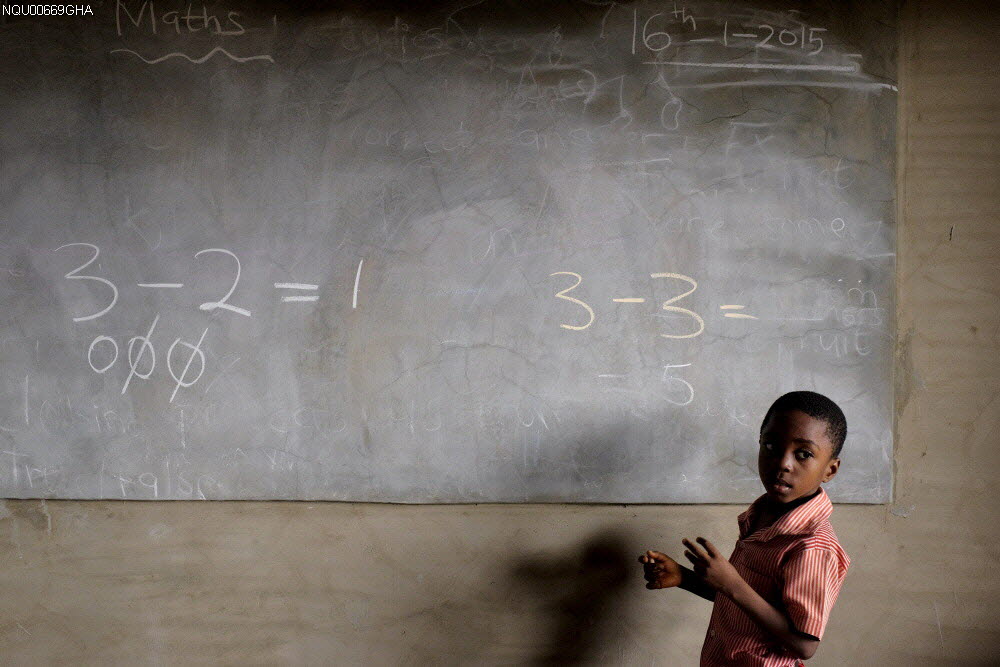 The global learning crisis continues
The context for this research is the global learning crisis, which is discussed in detail in the World Bank's 2018 World Development Report, Learning to Realize Education's Promise. We often don't reflect on the impressive global achievement in terms of going to school: in theory, now, everyone can at least go to school. There have been important political drivers for this increase in access. Political elites in the post-colonial setting were keen to expand access the belief that this would support national unity, accelerate development and catalyse the formation of a modern, thriving nation state.
But despite this increase in access, we know now that millions are being left behind. A lot of kids are in school, but figures from UNESCO, for example, suggest that a significant proportion – 250 million children – do not learn the basics of how to read and write, even while they are in school. So much money is being spent on schooling, yet there's a huge systemic challenge to raise learning levels.
Improving educational outcomes should be key to policy
It became clear early in our research that improving educational outcomes required a big lift from governments, driven by the political elite, with many factors contributing to it. Our task was to systematically study how political economy issues influenced the type of reforms that encourage better learning policies. From here, we could develop recommendations on how to encourage elite commitment to improving learning outcomes.
Our theoretical framework situates this challenge around the balance of power: what's going on in the policy domain, the sorts of resources and capacities available in the sector, and how these interact and contribute to the state capacity for effective education reforms. ESID has studied a selection of different case studies to show the different domains of power and how these influence education outcomes.
In our conclusions, we found that in nowhere we studied did political elites advocate for or deliver effective learning reforms. While similar outcomes were mirrored across countries, the policies governments pursued were not the same everywhere, however. Instead, we saw distinct patterns of activity across countries with similar types of political settlements.
Often, for example, politicised, clientelist systems with broad social foundations saw teachers act as an important political group, participating in popular coalitions and civil society groups. These groups prioritised expanding access to education over policies that would encourage improved outcomes, such as reforms around teacher effectiveness and accountability or the alignment of policies from the top right down to the school and student level.
In competitive situations with broad social foundations, there was more space for ideas to emerge into reform agendas. But these were caught in the electoral political cycle – politicians were driven to do things that will win votes now rather than disgruntle their voters in favour of longer term change. Dominant systems, by contrast, can move quickly, but are often too heavy handed to allow for local tailoring and the knowledge of teachers being taken into account. In both settlement types, paradigmatic elite ideas about the role of education in development and elite integration still matter, with rapid expansion of taking priority over increasing the quality of education.
Ultimately, in practical terms, most education systems we studied are under-resourced, trying to accelerate progress in education without enough money, trained people or authority to create change. The political settlement did change how the political process worked, but the results – low educational outcomes – were much the same everywhere we studied.
We found misalignment between what policymakers publicly state as priorities and what's actually happening at lower levels. We find that much stronger coalitions than are currently present are needed to demand and monitor reforms for quality education. Donors can help with interventions in this context – there are ways that learning reforms can be raised on the agenda – different in dominant settings to more competitive ones where multi-stakeholder coalitions can work well.