Researching the politics of development
Blog

On Uganda's 'long march' to first oil and the missing billions in the oil fund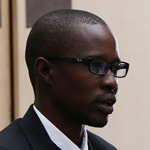 10 March 2020
Angelo Izama


Recently a government minister, Hon. David Bahati, claimed that money in early receipts to Uganda's oil fund was finished, as had long been suspected by civil society activists. This perhaps 'lays to rest' one aspect of oil governance, which in Uganda, like elsewhere, is based on 'best practices' around the world.
I have since been informed that not all money in the fund is gone. Approximately US$ 6 million remains in a dollar account and some UGX51 billion in the shilling account. Two important pieces of reading can help understand where Uganda stands with regards to managing new oil money, which, according to the new minister of energy, Hon Mary Goretti Kitutu, could be eminent, if oil companies make a final investment decision before April 2020.
The first is ESID research with Sam Hickey on how capable technocrats are coping within oil oversight institutions. The second, longer and broader work is published by Leuven University Press and includes contributions by various Ugandan ( and other) authors, entitled Oil Wealth and Development in Uganda and beyond.
Happy reading!
This post was originally published on Angelo's blog.
Read the ESID working paper here.