Researching the politics of development
Events

Our panel at the DSA Conference – The Politics of Public Sector Transformations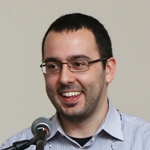 Pablo Yanguas
16 August 2016


DSA 2016 is upon us, and if you are around Oxford on 12 September you might want to drop by our afternoon panel (2-5:30pm) on The Politics of Public Sector Transformations, which includes seven papers from senior and junior scholars on both big theory and detailed cases, all with the goal of answering the following question: "What is the next frontier in the analysis of public sector transformations?"
Here is the list of papers, authors and short abstracts:
Session 1: Theoretical frontiers in the politics of the public sector (2-3:30pm)
"Institutions as living mechanisms: Rethinking institutional and political economy analysis"
– Marina Buch Kristensen (Nordic Consulting Group) and Goran Hyden (University of Florida). This paper, using recent data, applies an alternative approach to doing institutional and political economy analysis with the objective of showing how these can be carried out to strengthen public sector reforms that are in accordance with the emerging donor policy paradigm.
"Motivation, identity and values: A turn to a more individual-focused public sector management" –  Sumedh Rao (University of Birmingham). This paper outlines an emerging and distinct public sector reform and management paradigm in policy and academia, which focuses very much on the individual and their intrinsic or internal psychological drivers, rather than on systems and extrinsic rewards.
"The politics of leadership and elite interactions in bureaucratic reforms:  Why relational leadership matters for sustainable organisational change" – Kelechi Ekuma (University of Manchester). This essay advances insights into the idea of 'relational leadership' and what it might portend for public sector transformation in DCs. It examines the politics of trust in policy decision-making in a developing context and argues that public leadership should be a relationship-based social process.

Session 2: Levels and dynamics of transformation in the public sector (4:00-5:30pm)