Researching the politics of development
Blog

Where are we up to? Ten minutes with Merilee Grindle
16 November 2015
By Anna Webster
Last week, a fantastic mix of researchers from around the world came together in a remote location in Sussex, UK, to interrogate and debate ESID's research to date. This included looking at how ESID's research can make a difference to the politics of development. We explored emerging findings and policy implications from projects ranging from social protection to maternal health, education in South Africa to economic growth.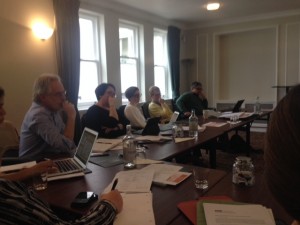 As well as those working directly on ESID projects, we were also joined by eminent researchers from Harvard, ODI, University of Edinburgh, IDS, University of Birmingham and Cornell University. This range of scholars brought different perspectives and vital challenges. These challenges included a debate pitting Nic Van De Walle of Cornell against David Booth of ODI  'This house believes democracy is dangerous for development'. Against won, but there were some converts!
Here, one of the participants, Emeritus Edward S. Mason Professor of International Development at Harvard University, Merilee Grindle, shares her reflections: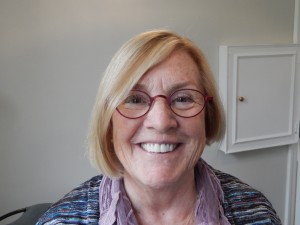 "I think the ESID project is doing a really exciting job in focusing on the centrality of politics and political agreements and interactions as a source of development outcomes. It has mapped out an exciting intellectual terrain that will generate a lot of discussion and debate.
"There's this wonderful idea of political settlements. I would love to listen into a discussion that brings academics and informed practitioners around a table together to elaborate further on what the elements of political settlements are in particular countries and how have they changed over time.
"The issue of what will be useful from ESID research for policymaking arenas still needs to be fully addressed. I think it would be really helpful if the research moves to understanding political settlements and policy domains at a country level and becomes more specific about what are the elements of the agreement. Intellectually, the levels of analysis in ESID research are exciting. These need to be combined with the next level, which is about how politics matters on the ground.
"I also think the fact that ESID is looking at ideas is important. It's very tricky to understand where ideas come from and separate them out as autonomous influences. It's challenging to identify whether you are looking at ideas as instrumental for pursuing interests or as instrumental for framing political changes. But the role of ideas is a fascinating one and it's important that it's included."
Check the blog for more on these emerging findings.