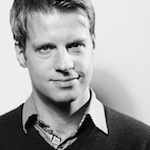 Role
Dr Tom Goodfellow is Lecturer at the Department of Urban Studies and Planning at the University of Sheffield. Prior to Sheffield, he taught International Development at the London School of Economics and Political Science, where he also completed his PhD and was an Associate of the Crisis States Research Centre.
He has acted as an advisor to Oxfam on urban development issues and provided policy analysis for a range of international organisations and government authorities in Africa, and is currently beginning a new two-year ESRC-funded project on how China is helping to re-shape urban development in Africa.
Tom is a researcher with ESID on our political economy determinants of economic growth programme, focusing primarily on Rwanda.
Research
Tom's research focusses on the political economy of urban development in Africa, particularly Rwanda, Uganda and Ethiopia. His current and recent research activity is focused on three main areas: i) the political economy of urban land and property, with particular attention to taxation, property development and the construction sector; ii) the politics of the urban informal economy (particularly informal transport) and how this relates to broader state-society relations; and iii) patterns of urban political mobilisation, conflict and resistance, and the effects of how governments engage with and respond to these.
ESID publications
Behuria, P. and Goodfellow, T. (2016). 'The political settlement and 'deals environment' in Rwanda: Unpacking two decades of economic growth'. ESID Working Paper No. 57. Manchester.
Other publications
Goodfellow, T. (2017) 'Taxing property in a neo-developmental state: The politics of urban land value capture in Rwanda and Ethiopia'. African Affairs 16(465): 549-572.
Goodfellow, T. (2016) 'Double capture and de-democratisation: Interest group politics and Uganda's 'transport mafia''. Journal of Development Studies 53(10): 1568-1583.
Goodfellow, T. (2015) 'Taming the "rogue" sector: Studying state effectiveness in Africa through informal transport politics'. Comparative Politics, 47(2): 127-147.
Goodfellow, T. (2014) 'Rwanda's political settlement and the urban transition: expropriation, construction and taxation in Kigali'. Journal of Eastern African Studies, 8(2): 311-329.
Goodfellow, T. (2014) 'Legal manoeuvres and violence: Law making, protest and semi-authoritarianism in Uganda'. Development and Change, 45(4): 753-776.
Goodfellow, T. and Lindemann, S. (2013) 'The clash of institutions: traditional authority, conflict and the failure of 'hybridity' in Buganda'. Commonwealth & Comparative Politics, 51(1): 3-26.
Beall, J., Goodfellow, T. and Rodgers, D. (2013) 'Cities and conflict in fragile states in the developing world'. Urban Studies, 50(15): 3065-3083.
Goodfellow, T. (2013) 'The institutionalisation of "noise" and "silence" in urban politics: Riots and compliance in Uganda and Rwanda'. Oxford Development Studies, 41(4): 436-454.
Goodfellow, T. and Smith, A. (2013) 'From Urban Catastrophe to 'Model' City? Politics, Security and Development in Post-conflict Kigali'. Urban Studies, 50(15): 3185-3202.
Goodfellow, T. (2013) 'Planning and development regulation amid rapid urban growth: Explaining divergent trajectories in Africa'. Geoforum, 48: 83-93.
Goodfellow, T. and Titeca, K. (2012) 'Presidential intervention and the changing 'politics of survival' in Kampala's informal economy'. Cities, 29(4): 264-270.
Beall, J., Goodfellow, T. and Putzel, J. (2006) 'Introductory article: on the discourse of terrorism, security and development'. Journal of International Development, 18(1): 51-67.
On the blog
With Dr Pritish Behuria: 'The political determinants of miracle growth in Rwanda'
Further information