Researching the politics of development
Blog

Transparency on extractive industries and the problem of shrinking civic space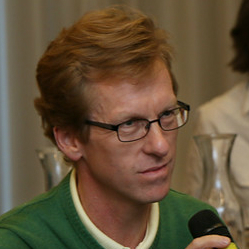 11 March 2016
Anthony Bebbington

During the last week of February 2016, the Extractive Industries Transparency Initiative  (EITI) swept into Lima to hold its Global Meetings.  Alongside the formal meeting programme, civil society organisations, companies and government bodies also convened a series of side events.  One of these was organised by Oxfam America, Publish What You Pay, Propuesta Ciudadana and the Peru Support Group to address the problem of shrinking civic space in EITI countries.
Opening the event, Carlo Merla, the Chair of the PWYP Board, Ray Offenheiser, the President of Oxfam America, and Gustavo Valdivia of Propuesta Ciudadana expressed concern at the "growing and accelerating trend" of intimidation and criminalisation.  They catalogued some of the ways in which journalists, community leaders, NGOs, human rights activists and others working on extractive industries are being persecuted or harassed in their respective countries.
Speakers from Peru, Guatemala, Equatorial Guinea and Azerbaijan then recounted the sorts of repression and harassment that they and other organisations working on extractive industry transparency have encountered.  From Peru, Carmen Rosa Shuan spoke of the criminalisation of community leaders such as her; Alfredo Okenve from Equatorial Guinea described the exclusion of NGOs from the EITI process in his country, and the recent government decision rendering his own NGO illegal; Zohrab Ismayil from Azerbaijan spoke of his harassment by authorities and his ultimate decision to take refuge in the US.  Marvin Flores, echoing the other speakers, described the chequered road of EITI implementation in Guatemala.
The message that emerged from the session was that without the protection and expansion of civic space, the EITI simply cannot deliver results on the ground.  Indeed, by its own definition, EITI fails when public debate is being diminished.  Yet in many countries the pattern appears to be that repression is getting worse, not better. "Let's face it," commented Dani Kauffmann of the Natural Resources Governance Institute in a subsequent plenary, "we do not see improvement of civic space when countries join EITI".
As recounted by panelists, the repression they and their organisations faced was sometimes physical, but more often was regulatory or reputational, with persistent efforts to limit NGO freedoms and to question the legitimacy of civil society.  If we accept that civic space is essential for the success of EITI (and Kauffmann identified civic space as "the best measure" of EITI's impact") then such repression constitutes nothing less than an existential crisis for the whole EITI enterprise.
At the same time as the PSG panel highlighted the reduction civic space in EITI member countries, other events at the meetings suggested threats to civil society participation in EITI at a global level. Conflicts between PWYP and the Presidency of EITI over civil society nominations to the 2016 Board culminated on 23 February  in an EITI members' meeting that proceeded to endorse a new Board without civil society Board members being present.
This in turn led civil society organisations to issue a strong public statement questioning the legitimacy or even legality of the process .  That same day, two iconic figures within the PWYP alliance used their participation in a conference plenary session to argue that the recent practices within EITI culminating in the 23 February Board meeting had undermined the "central premise" of stakeholder independence and self-governance on which EITI is founded.
Worse still, Kauffmann argued, the exclusion of civil society from the Board meeting on 23 February risked conveying a signal to member states that "civil society can be weakened or eviscerated".  In short, the risk was that dynamics at the global level of EITI risked legitimising the sorts of national restriction of civic space that had been so powerfully expressed in the PSG-PWYP-Oxfam America panel.
Underlying these dynamics, argued one Peruvian NGO leader, is a desire on the part of some EITI members to push back against the increasingly stringent demands of the EITI reporting process – demands to include beneficial ownership and social and environmental standards in EITI reporting.  Whatever the case, both the side event and Board meeting showed that the EITI is still a vulnerable institution.
Yet what struck me more than anything was that, even in the face of direct threats to their personal security, activists on the PSG-PWYP-Oxfam-Propuesta panel insisted that the EITI is worth fighting for.  Why? In part because increasing transparency in extractive industry governance is a means to a larger ends, namely one of greater accountability and respect for rights across society at large; and in part because in many EITI member countries, Peru included, the weight of extractive industries is so great that one simply cannot afford not to struggle for this transparency.
It was clear from the panel that different types of civil society organisation will have different roles in this process – and while considerable risks are involved for all such organisations, this is especially the case for national activists.  The role of international organisations in continuing to support these activists remains critical.