Researching the politics of development
Blog

Thinking Aloud – News from SANEM
9 June 2014.
by Selim Raihan.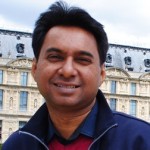 ESID partners, SANEM (South Asian Network on Economic Modeling) have launched a new monthly newsletter, Thinking Aloud, edited by SANEM's Executive Director, Selim Raihan.
The first issue, out this month, focuses on the labour market in Bangladesh.
Features include:
An assessment of the need for a diversified manufacturing sector for sustained economic growth and employment generation in Bangladesh.
A look at how social protection must evolve to meet the needs of Bangladesh's changing labour market.
An interview with a migrant day labourer, determined that his children will transcend his way of life – his life story represents that of thousands of domestic workers in Bangladesh.
An assessment of the implications of the Rana Plaza tragedy for the Bangladesh garment industry.
Macroeconomic update of trends in the Bangladesh economy.
Review of an article by ESID researchers: 'Looking for a break: identifying transitions in growth regimes', Journal of Macroeconomics, 38(B), 2013 (Kar, S., Pritchett, L., Raihan, S. and Sen, K.) (see also ESID Working Paper No 26: 'Trillions gained and lost. Estimating the magnitude of growth episodes').
Plus: latest updates on SANEM research, and news on recent SANEM events.

SANEM was launched in 2007. It is a non-profit research network of economists and policy makers in South Asia with a special emphasis on economic modelling. SANEM seeks to produce objective, high quality, country- and South Asian region-specific policy and thematic research. It contributes to government policy making by supporting research capacity at both individual and organisational levels. SANEM collaborates with global, regional and local think-tanks, research and development organisations, universities and individual researchers.
Visit the SANEM website.
Read Thinking Aloud.
Email SANEM.