Researching the politics of development
People

Professor Jeremy Seekings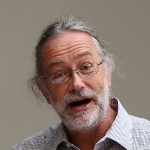 Role
Jeremy Seekings is Professor of Political Studies and Sociology and Director at the Centre for Social Science Research (CSSR) at the University of Cape Town. He is also a visiting professor at the Macmillan Centre for International and Area Studies at Yale. Jeremy has contributed to ESID's inception and midterm workshops in an advisory role.
Research
Jeremy's research focuses on social and political dimensions of inequality and public policy. He writes about welfare state-building across the Global South; the political economy of public policy in general in South Africa; race and class; social movements and urban politics; adolescence and kinship, poverty and violence. Jeremy is currently directing a 14-country study of the politics of cash transfers in Africa.
ESID publications
Hickey, S. and Seekings, J. (2020). 'Who should get what, how and why? DFID and the transnational politics of social cash transfers'. ESID Working Paper No. 131. Manchester.
Publications
Seekings, J., Nattrass, N. and Kaspar (20150. Policy, Politics and Poverty in South Africa. Palgrave Macmillan UK.
Bray, R., Gooskens, I., Moses, S., Kahn, L. and Seekings, J. (2010). Growing Up in the New South Africa: Childhood and Adolescence in Post-Apartheid Cape Town. HSRC Press.
Seekings, J. and Nattrass, N. (2005). Class, Race and Inequality in South Africa. Yale University Press.
Further information
View Jeremy's CSSR profile.