Researching the politics of development
People

Dr Nicolai Schulz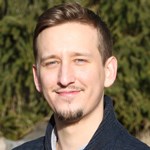 Role
Nicolai is a Research Associate at the Global Development Institute, The University of Manchester, and a Postdoctoral Research Associate at the Humboldt-Universität zu Berlin's Department for Agricultural Economics. Together with Tim Kelsall, he leads the ESID 'Political Settlement Typologies' project.
Research
Nicolai's research interests primarily concern the political economy of development, with a focus on industrial and trade policy in sub-Saharan Africa. As part of ESID's 'Political Settlement Typologies' project, he leads the effort in quantifying political settlements through a large-scale expert survey. In his dissertation, he explored how policy attribution and group size affect when governments in sub-Saharan Africa employ export bans on raw commodities to promote processing. To test rivalling explanations, he relied on the quantitative analysis of his original 'African Export Restrictions Database' and in-depth comparative case studies across seven commodity sectors in Ghana, Kenya and Tanzania, for which eight months of fieldwork was conducted in 2017. In addition to his thesis and ESID work, he has published and worked on topics related to the determinants of civil wars, anti-corruption agencies, exchange rate valuation, the political economy of green energy transitions, and the politics and resilience of bioeconomy strategies.
Publications
Kelsall, T.; Schulz, N., Ferguson, W.D., v. Hau, M, Hickey, S. & Levy, B. (forthcoming). Political Settlements and Development. Theory, Evidence, Implications. Oxford University Press.  Oxford, UK.
Schulz, N. and Kelsall, T. (2021). 'The political settlements dataset: An introduction with illustrative applications'. ESID Working Paper No. 165. Manchester.
Schulz, N. (2015). 'Dangerous demographics? The effect of urbanisation and metropolisation on African civil wars, 1961–2010', Civil Wars, 17(3): 291-317.
Isoaho, K. , Goritz, A. and Schulz, A. (2017). 'Governing clean energy transitions in China and India', Ch.12, in D. Arent, C. Arndt, M. Miller, F. Tarp and O. Zinaman (eds.), The Political Economy of Clean Energy Transitions. Oxford, UK: Oxford University Press.
Schulz, N. (2020). 'The politics of export restrictions: A panel data analysis of African commodity processing industries'. (2020) World Development, 130.