Researching the politics of development
People

Jonathan Said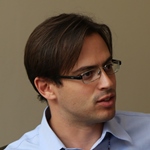 Role
Jonathan Said is an Economic Governance Advisor with the Tony Blair Africa Governance Initiative in Liberia.
Research
His previous research work includes three-and-a-half years as a private sector development economist at Imani Development in Malawi, a two-year fellowship at the Overseas Development Institute, and a role as economist at the Centre for Economics and Business Research. While in Malawi he worked on ESID's Political determinants of economic growth project, and wrote the Malawi case study exploring results from the cross-country econometric work in a country context.
ESID publication
Said, J. and K. Singini (2014). 'The political economy determinants of economic growth in Malawi', ESID Working Paper No. 40. Manchester.
Other previous roles
Jonathan provided economics advice and technical assistance at Imani Development, focusing on multi-stakeholder coordination, prioritisation and strategic focus to build the productive economy and trade capacity.
He also worked for Malawi's Ministry of Industry and Trade, where he assisted the Ministry to develop its Industrial Policy 2014 and to establish its Trade, Industry and PSD Sector Wide Approach, which is the implementation mechanism for the Malawi National Export Strategy 2013-2018, that he developed.
He has completed assignments for the EU, World Bank, DFID, USAID, WTO, IFC, UNDP and Trade Mark Southern Africa.
Further information
*Visit the Africa Governance Initiative website.
*Visit the Imani Development website.
*View Jonathan's presentation, 'Malawi case study: political economy determinants of economic growth':