Researching the politics of development
People

Dr Vasudha Chhotray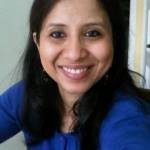 Role
Vasudha Chhotray is a Senior Lecturer at the School of International Development, University of East Anglia, UK.
She is Principal Investigator on the ESID project: 'Have newly created Indian states promoted inclusive development? A comparison of Jharkhand and Chhattisgarh.'
Research
Vasudha's research interests are in political analysis of development, governance and environmental change; political settlements; donor politics; environmental and social justice; citizenship; disasters, risk, vulnerability and recovery; India; South Asia.
ESID publications
Chhotray, V., Adhikari, A. and Bahuguna, V. (2018). 'The political prioritisation of welfare in India: Comparing the Public Distribution System in Chhattisgarh and Jharkhand'. ESID Working Paper No. 111. Manchester.
Other publications
Chhotray, V. (2014) 'Disaster relief and the Indian state: Lessons for just citizenship', Geoforum, 54, 217-225.
Chhotray, V. (2014) 'How an NGO works the state and why it succeeds: A case study from central India', in S. Parasuraman and N. C. Narayanan (eds), Water Governance and Civil Society Responses in South Asia. New Delhi: Routledge.
Chhotray, V. (2011). The Anti-Politics Machine in India: State, Decentralisation and Participatory Watershed Development. London, New York, New Delhi: Anthem Press.
Other roles
Vasudha also writes poetry.
Further information
See Vasudha's staff profile at the University of East Anglia.