Researching the politics of development
People

Dr Matthew Tyce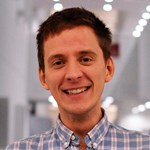 Role
Matthew is an ESRC Postdoctoral Fellow at The Global Development Institute where he undertook his PhD. Matthew is also a researcher with ESID, leading on Kenya research across the pockets of effectiveness, growth and natural resource governance projects.
Research
Matthew's research examines the political economy of late development, with a focus on Kenya. He is particularly interested in the political economy of growth and structural transformation; industrial and innovation policy; state capacity and state-business relations; natural resource governance; and energy transitions.
Publications
Tyce, M. (2021). '"Holding against the tide": Exploring the role of bureaucratic pockets of effectiveness in Kenya'. ESID Working Paper 168. Manchester
Tyce, M. (2020). 'The Kenyan National Treasury: A "pocket of effectiveness" curtailed'. ESID Working Paper 150. Manchester.
Tyce, M. (2020). 'Competition, fragmentation and 'resource factionalism': The politics of governing oil and gas in Kenya', ESID Working Paper 140. Manchester.
Tyce, M. (2020). 'The politics of central banking in Kenya: Balancing political and developmental interests', ESID Working Paper 130. Manchester.
Other publications
Tyce, M. (2020). Unrealistic expectations, frustrated progress and an uncertain future? The political economy of oil in Kenya. The Extractive Industries and Society.
Tyce, M. (2020). A 'private-sector success story'? Uncovering the role of politics and the state in Kenya's horticultural export sector. The Journal of Development Studies.
Tyce, M. (2020). Beyond the neoliberal-statist divide: A political settlements reading of Kenya's M-Pesa success story. World Development.
Tyce, M. (2019). The politics of industrial policy in a context of competitive clientelism: The case of Kenya's garment export sector. African Affairs.
Sen, K. & Tyce, M. (2019). The elusive quest for high income status—Malaysia and Thailand in the post-crisis years. Structural Change and Economic Dynamics.
Sen, K. and Tyce, M. (2018). 'The politics of structural (de)transformation: The unravelling of Malaysia and Thailand's dualistic deals strategies', in L. Pritchett, K. Sen and E. Werker (eds.), Deals and Development: The Political Dynamics of Growth Episodes. Oxford: Oxford University Press.