Researching the politics of development
People

Dr Ishmael Ayanoore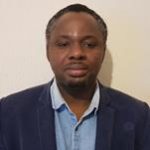 Role
The focus of  Ishmael's research with ESID is the politics of natural resource governance in Ghana and the broader Africa.
Ishmael completed his PhD in 2017 at the Global Development Institute, The University of Manchester, where he currently works as a graduate teaching assistant.
Prior to his PhD, he worked with renowned scholars (i.e. Thomas Akabzaa, University of Ghana and Dr Abdulai Daramani, Third World Network) on mining sector research in Ghana, including a consultancy on Demand Side Governance and Community Development in Mining areas in Ghana for the World Bank; and a study of Mining and the Growth of Social Movements in Ghana for KASA Ghana.
Research
Broadly, Ishmael's research focuses on the politics of natural resource governance, adopting new forms of political economy approaches that depart from the intuitionalists' readings on how to address the challenges around extractives and development, and situating this subject within a more thoroughgoing understanding of how politics drives the natural resource and development agenda.
His current research focuses on state-led approaches to securing greater oil rents in Ghana, through exploring the politics of elite commitment to local content development. His research contributes deeper insights into how foreign, national and local power dynamics constrain and refract local content policy processes and outcomes in resource rich-African countries. In doing so, it helps advance debates on the politics of natural resource governance, with more rounded theorisations of the underlying politics and power conditions behind the prospects and challenges associated with catalysing petroleum and mineral resources for development.
ESID publications
Ayanooore, I. (2018). 'The politics of local content legislation in Ghana', ESID Working Paper No. 104. Manchester.