Researching the politics of development
People

Dr Denise Humphreys Bebbington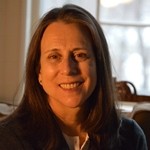 Role
Denise Humphreys Bebbington is Director of Women's and Gender Studies, and Associate Research Professor at the Department of International Development, Community and Environment (IDSC) at Clark University, USA. She is Lead Researcher on ESID's politics of natural resources project in Bolivia.
Research
Denise is trained in development studies and history and has three decades of experience in Latin America. Her research has addressed the political ecology of natural gas in Bolivia and the implications of the gas economy for both indigenous peoples and regional societies, as well as mining conflicts in Peru.
ESID publications
Bebbington, M., Abdulai, A., Bebbington, D., Hinfelaar, M. and Sanborn, C. (2018). Governing Extractive Industries: Policies, Histories, Ideas. Oxford University Press.
Humphreys Bebbington, D. and Grisi Huber, C. (2017). 'Political settlements, natural resource extraction, and inclusion in Bolivia', ESID Working Paper 77. Manchester.
Bebbington, A. with Gafaru, A.-G., Hinfelaar, M., Humphreys Bebbington, D. and Sanborn, C. (2017). 'Political settlements and the governance of extractive industry: A comparative analysis of the longue durée in Africa and Latin America', ESID Working Paper 81. Manchester.
Other publications
Bebbington, A., Humphreys Bebbington, D. (2018). 'Mining, movements and sustainable development: Concepts for a framework'. Sustainable Development 26(5).
Publications from Denise's research have appeared in Environmental Science and Policy, World Development, Development and Change, Latin American Perspectives, the Journal of Latin American Geography and others.
Other roles
Prior to her academic research, she served as Peru Representative for the Inter-American Foundation, South American Regional Sub-Director for Catholic Relief Services, and Latin America Program Coordinator for Global Greengrants Fund.
Further information
For further information see Denise's Clark University profile.